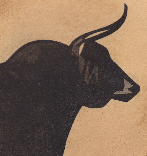 Hemingway Hacienda is a cattle operation established on thousands of beachfront and oceanview acres of prime cattle land in Panama's Azuero Peninsula. Hemingway Hacienda's goal is to become one of the largest cattle operations in Latin America. We create wealth for our investors by capitalizing on two key investment areas: land speculation and food production. By establishing cash flow through cattle operations, Hemingway Hacienda is able to acquire long term oceanview and beachfront properties that have long term appreciation investment exits.
Azuero is the heart of Panama's cattle country. Virtually every square foot of land in this peninsula either once was or currently is devoted to pasture land. Wheat, corn, rice, beans, sugar cane and other staple crops are also grown here. This was a natural place for us to start investing because of the availability of labor, access to good properties at low prices and because this region is a burgeoning tourism destination, which bodes well for future land value.
Panama's Azuero Peninsula is cattle country. It has been for over 400 years. In that time enormous wealth has been created and maintained by cattle breeders and ranchers in the peninsula. Hemingway Hacienda continues in this proud tradition, using the latest information, science and technology to breed and grow superior cattle and brings them to market.
For more than a decade we have actively located, researched and purchased land for cattle grazing. We have established a network of local agents who scour the peninsula (and beyond) in search of the best deals on large land parcels. Because of our history and reputation, we have a competitive edge when dealing with local land owners, many of whom we have dealt with in the past